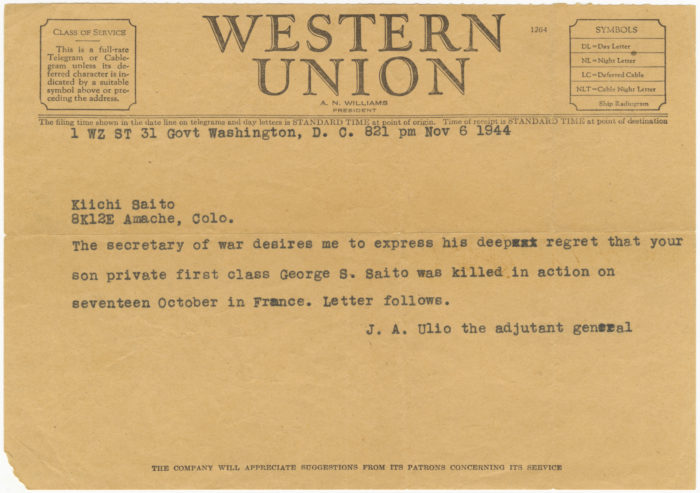 Japanese American National Museum, Gift of Mary Saito Tominaga (94.49.33)
Read this document closely.
This is a telegram to Kiichi Saito. Three of Mr. Saito's sons served in the United States Army during World War II including his son George, who is referenced in this telegram.
Where was Mr. Saito living at the time he received this telegram?
How would you describe the tone of this message?
What questions do you have after reading this document?